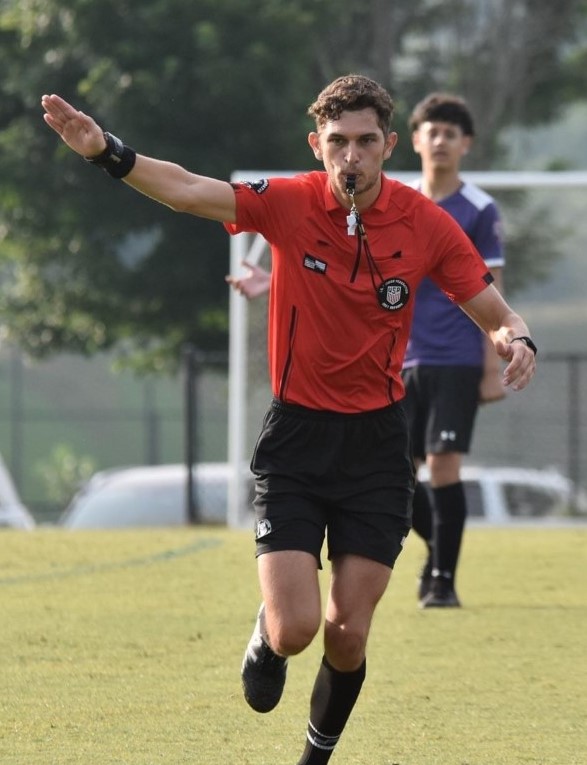 Committed, knowledgeable and well-trained referees are an essential part of the game. Becoming a referee is an opportunity to earn a decent wage, understand the game from a different perspective all while maintaining a healthy lifestyle and making life-long friends.
A referee's journey begins at the Grassroots level. U.S. Soccer Grassroots Referees are qualified to officiate competitive, small-sided or recreational youth matches and amateur adult matches. The U.S. Soccer Grassroots License has both an online and in-person component. Grassroots Referees will register for courses and be certified through State Referee Committees.
The Grassroots Referee Course will be found in the new U.S. Soccer Learning Center. The Learning Center will serve as a new one-stop shop for referees. In the Learning Center, all referees will have access to supplemental educational resources, their registration history and support from the U.S. Soccer Referee Department. The centralized platform will improve connectivity and collaboration between referees, State Referee Committees and U.S. Soccer.
Grassroots Referee Course from US Soccer
Follow these easy steps – becoming a certified US Soccer referee has never been easier! Certification to be a Grassroots Referee is done through a combination of required online coursework and an in-person course.
Step 1 – Register
Registration is an easy process performed online through US Soccer's Learning Center. Start by simply creating a Profile in the US Soccer Learning Center. There are fees to complete the required course work so be sure to have ready your credit or debit card available when registering. All candidates must be 13 years or older to create a profile and to register as a Grassroots Referee. To start your registration in the US Soccer Learning Center
and click on the "SIGN UP" button.
Step 2 – Follow Step-by-Step Instructions
Description of New Grassroots Referee – Online Course
The Grassroots experience includes online coursework to include:
Online Video Instruction
Safe Sport Training (if 18 years old or older – required by Federal Law)
Introduction to Safe and Healthy Playing Environments
Grassroots Referee Certification Quiz
The Grassroots experience also includes an in-person field training session.